Who We Are
OUR STORY
It all started when co-founder Patricia Spencer, a mother of two daughters (Maddie & Britney) and two canine fur-babies (Sophie & Avery), became determined to provide healthier, effective and safer alternatives to conventional home cleaning products. When Patricia's girls were young they'd come inside from playing in the garden, their clothes saturated with dirt and covered in stains. So much so that conventional laundry detergents weren't cutting it, and they were agitating the girls' skin—unacceptable!

Patricia ventured down the path of DIY recipes only to discover they called for ingredients such as solvents, ammonia, and bleach. OMG—talk about toxic! Her curiosity, and concern, was immediately sparked.
How could she get her hands on cleaning products that were actually effective, but safe for her entire family? Simple. She would have to make them herself.
Fast forward to 2006… Patricia met Michael Edell and his wife Joan on the sidelines of a soccer field while screaming and cheering for their children. Soon they discovered they had much in common—two girls each, loads of stain-ridden soccer uniforms, and a concern for exposing chemicals to their kids and the environment. Both being spirited entrepreneurs, Patricia and Michael decided to team up & become natural, dirt-fighting partners! Together they developed a complete line of eco-responsible cleaning products and set out to revolutionize the way you, and everyone, thinks of "natural" cleaning products.

The first in the industry to offer pod-based detergents and the first to list every ingredient on the label, Grab Green offers effective, non-toxic formulas that get down and dirty with the best and worst of the messes! Grab Green has bridged the gap between effective and natural so now you can have the best of both worlds!
So go Clean on Some Love, and let us know how we can make your cleaning experience even better!
OUR PHILOSOPHY
You Shouldn't Have To Sacrifice Effective For Non-Toxic
YOU DESERVE A HEALTHY, CLEAN HOME
The Grab Green team has spent years developing formulas with just the right balance of naturally-derived plant and mineral ingredients to create non-toxic products that actually work. In fact, Grab Green home cleaning and laundry care solutions are even more effective than the leading conventional brands while remaining gentle on our planet!
YOUR PRODUCTS SHOULD WORK MORE, SO YOU SPEND LESS & WORK LESS
In our busy, multi-tasking lives, elbow grease is overrated. Our highly effective products are here to simplify your life—don't buy three products when one can do it all!
IT'S NOT JUST ABOUT WHAT'S REMOVED, BUT ALSO WHAT'S LEFT BEHIND
Conventional products can leave behind a path of toxins and noxious odors that can be more dangerous than the dirt, oil and grime that they're meant to remove. We believe in leaving behind a clean home that does not compromise the health of you or your family. In fact, we strive to add joy to your cleaning routine with products that are designed to look beautiful, clean impeccably and leave your home smelling lovely!
OUR PROMISE
For Every Product We Develop, We Promise It Will Be...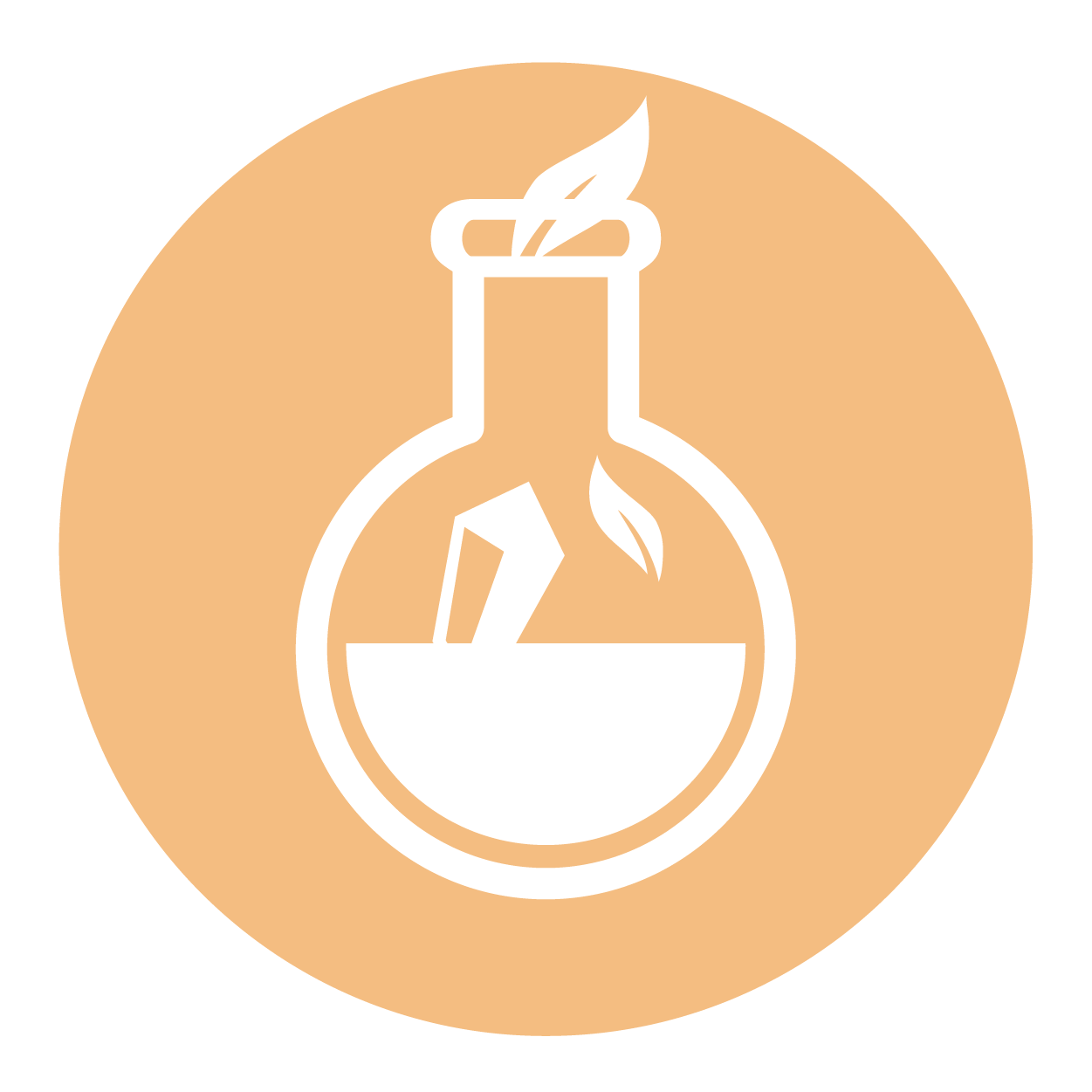 EFFECTIVE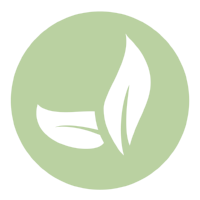 ECO-RESPONSIBLE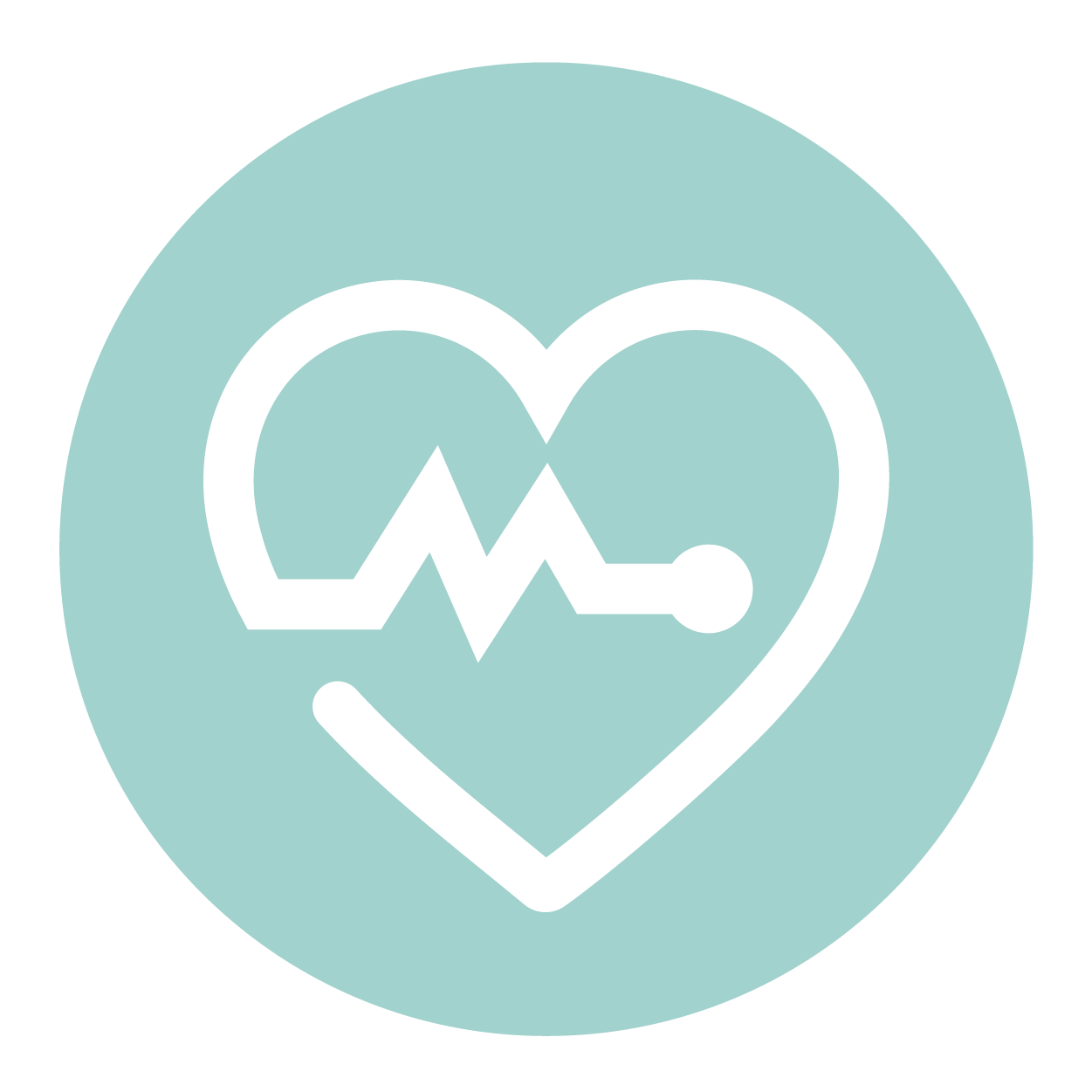 HEALTHIER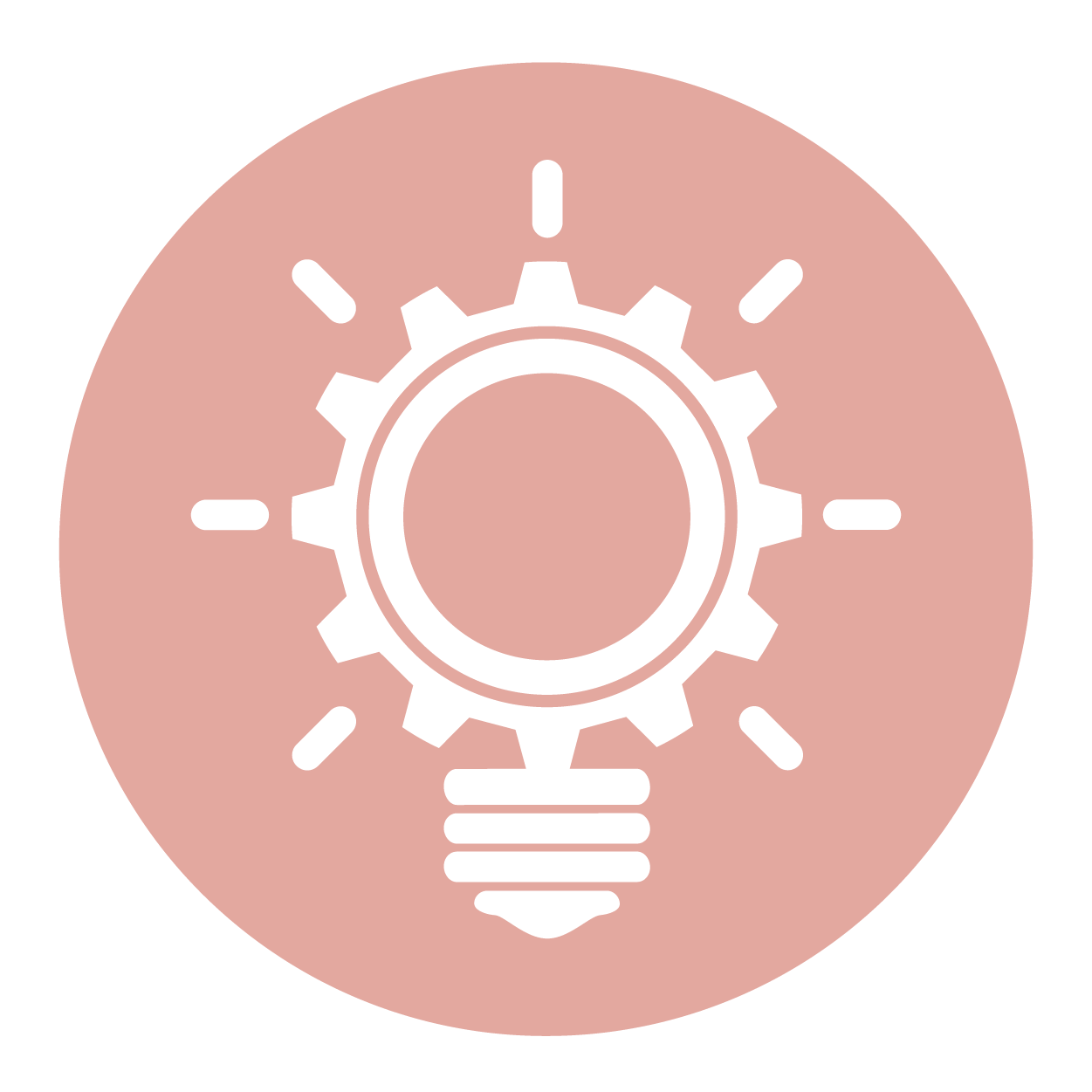 INNOVATIVE
CUTTING EDGE GREEN CHEMISTRY
QUALITY INGREDIENTS
Not all ingredients are created equal. We responsibly source the highest quality plant & mineral-based ingredients that, when turned into our one of a kind formulas, hold up to their purpose! We believe in TRUE TRANSPARENCY—we want you to know what's inside our cleaning products and why—you deserve to know what you're bringing into your home.
HIGH-PERFORMANCE FORMULAS
It takes time to get it just right! And we've taken our time—even going back to the drawing board whenever necessary to ensure we've developed the right balance of ingredients to create the most effective formulas.
COMPARABLE TO CONVENTIONAL BRANDS
We've formulated our products to perform parallel or in many cases, to outperform conventional products. Our 3-in-1 Laundry Detergent Pods outperform Tide Pods in several key stains including blood, milk & ink, and our Automatic Dish Pods outperform Cascade Pods in removing tea, milk, red wine & coffee. Plus, our rinse-clean formulas mean zero residue left behind.
RESPONSIBLE INGREDIENTS, FORMULAS, PACKAGING + CRUELTY-FREE
RESPONSIBLE PACKAGING
Our pouch packaging uses 98% less plastic than conventional cleaning products and all our packaging is recyclable.
BIODEGRADABLE & COMPOSTABLE
All of our liquid products are biodegradable, our dryer sheets are compostable and our wet dryer sheets, witch hazel wipes & surface cleaning wipes are all biodegradable.
CRUELTY-FREE
We are animal lovers! None of our products have ever been tested on animals, and they never will.
NATURALLY-DERIVED & NON-TOXIC
NATURALLY-DERIVED INGREDIENTS
Not only are our ingredients naturally-derived, but we also don't use any ingredient known to be an irritant. We've always been a champion of true transparency—we want you to know what's in every product and why—which is why you can find all that information listed on each and every product.
NON-TOXIC INGREDIENTS
Not all naturally-derived ingredients are non-toxic—so be careful out there! At Grab Green we use only ingredients that are naturally-derived, non-toxic, and non-noxious!
NON-TOXIC FORMULAS
Even harmless, non-toxic ingredients can turn toxic when mixed together—that's chemistry for ya! Grab Green's experienced scientists know exactly how to mix our ingredients together to keep the formulas safe so your home remains happy and healthy!
PROUDLY INNOVATING FROM DAY 1
FIRST TO MARKET PRODUCTS
Grab Green's been innovating from the very beginning! Did you know we were THE FIRST company to offer a detergent pod? Yep—and we haven't stopped there. We continue to develop products that make cleaning easier, safer & more delightful.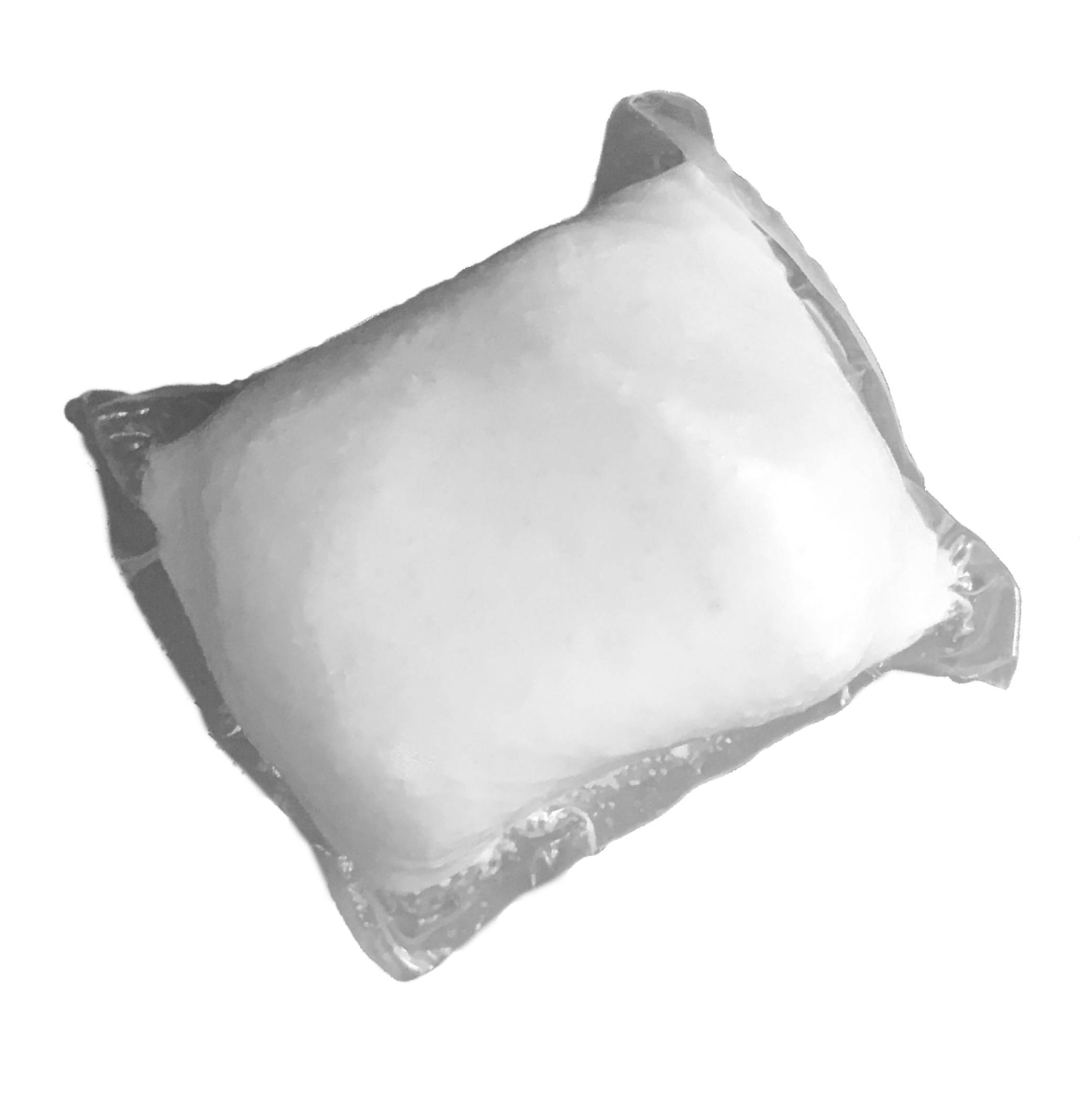 First Detergent Pod
Delivery System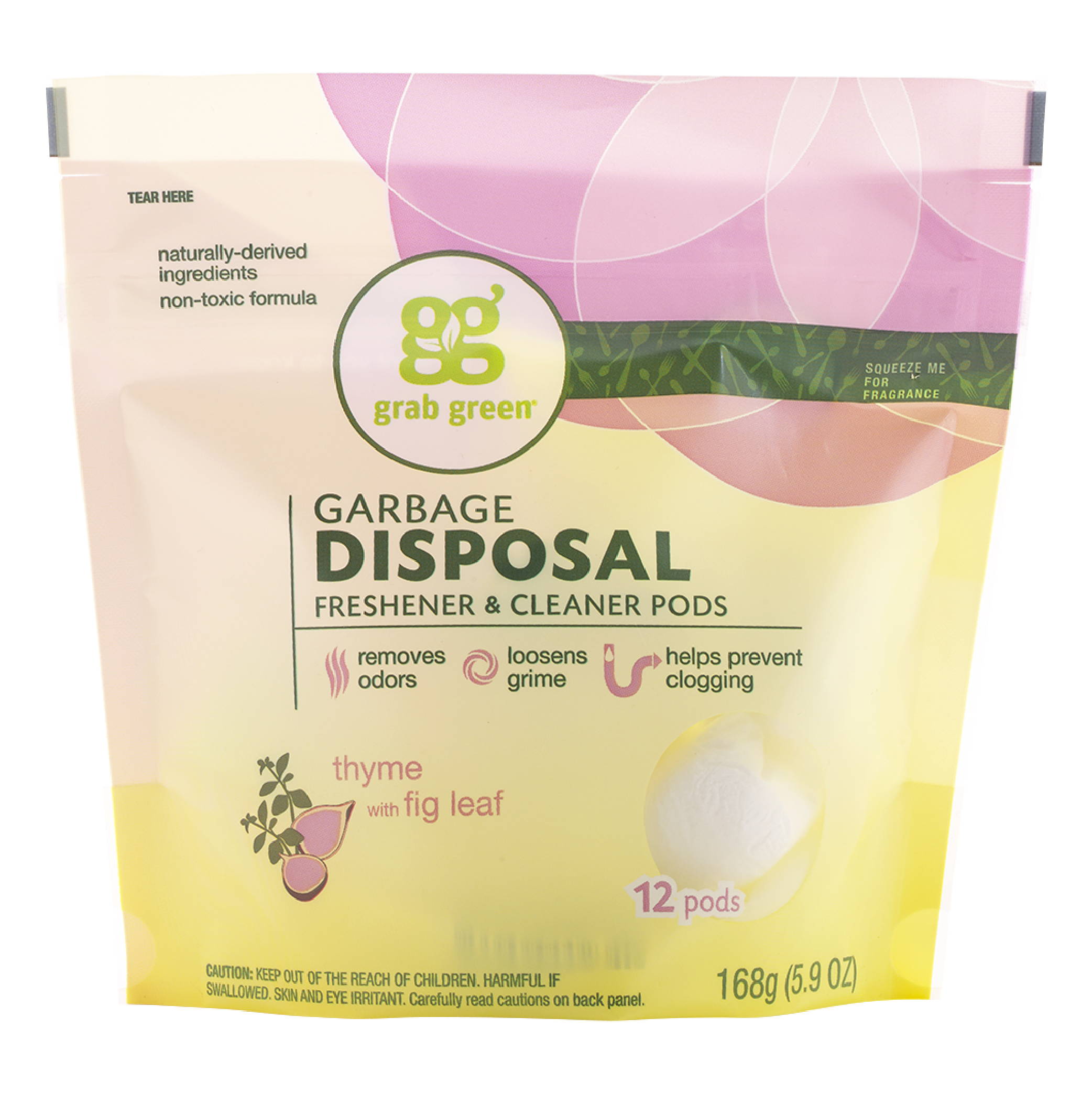 First Non-Flammable, Non-Toxic Disposal Freshener/Cleaner Pod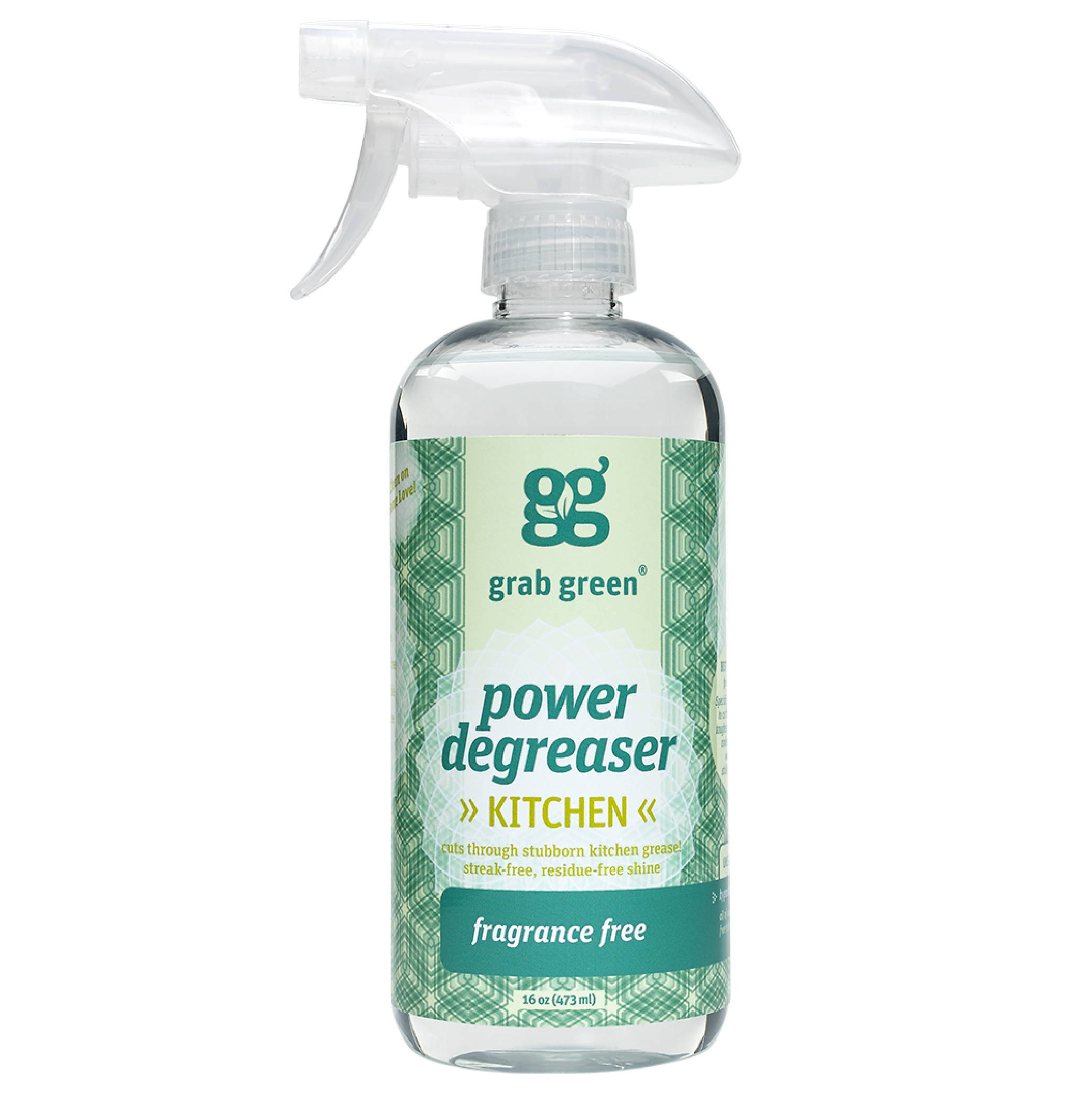 First Solvent-Free, Non-Toxic Degreaser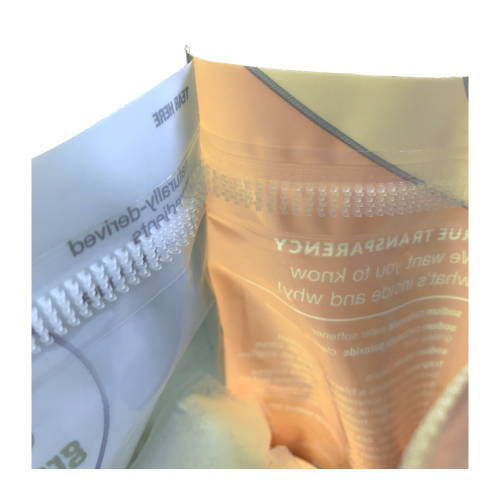 First Velcro Closure Pouch
DESIGNED FOR CONVENIENCE
From highly-effective, multi-tasking products that save you time and money, to our lightweight pouches with easy Velcro® closures, we believe cleaning's rough enough and we're here to lighten your load. Our designs include clear expectations of what the product does, clear instructions on how to use the product, and we list the ingredients in full along with every ingredient's purpose, to help our customers become informed consumers.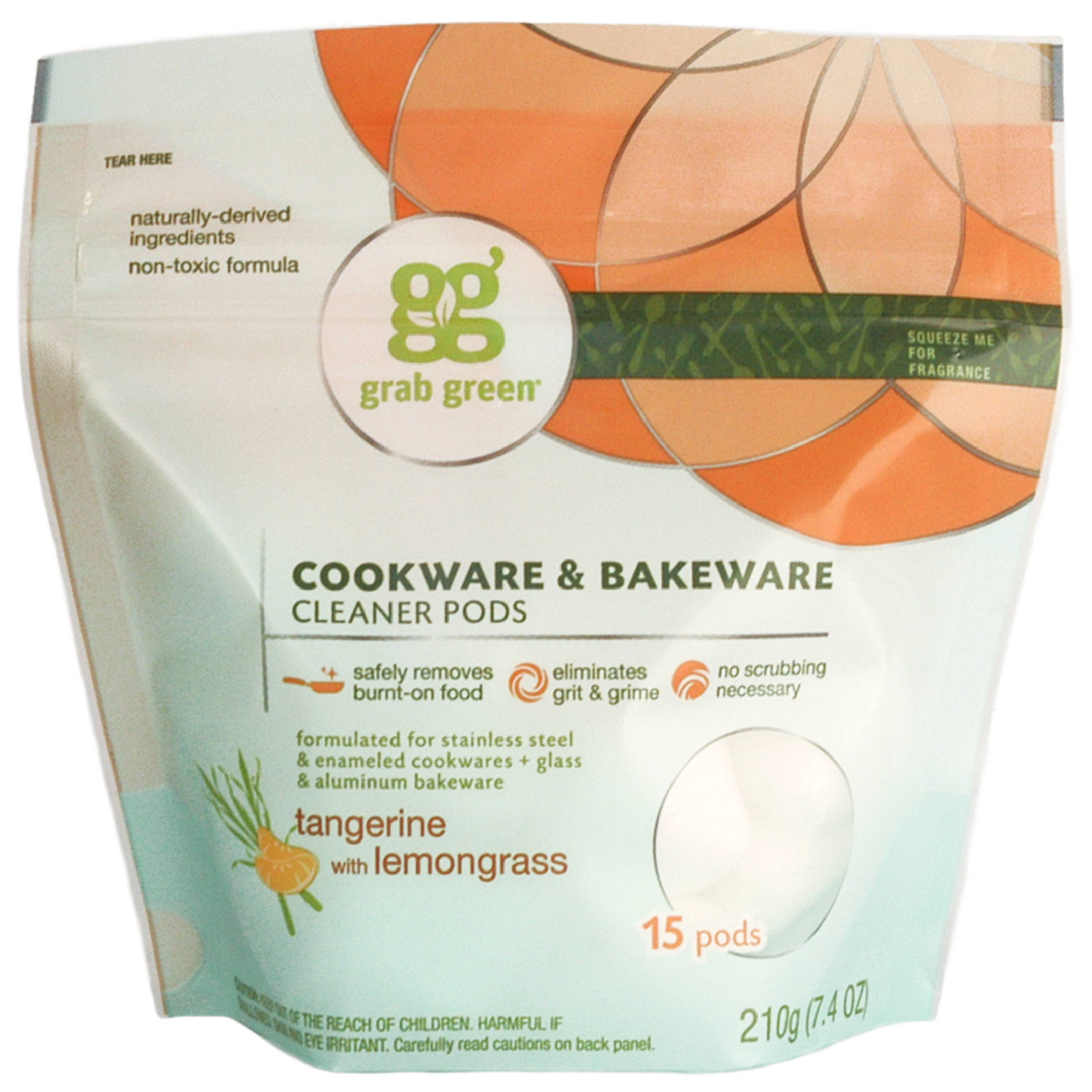 First Cookware &
Bakeware Cleaner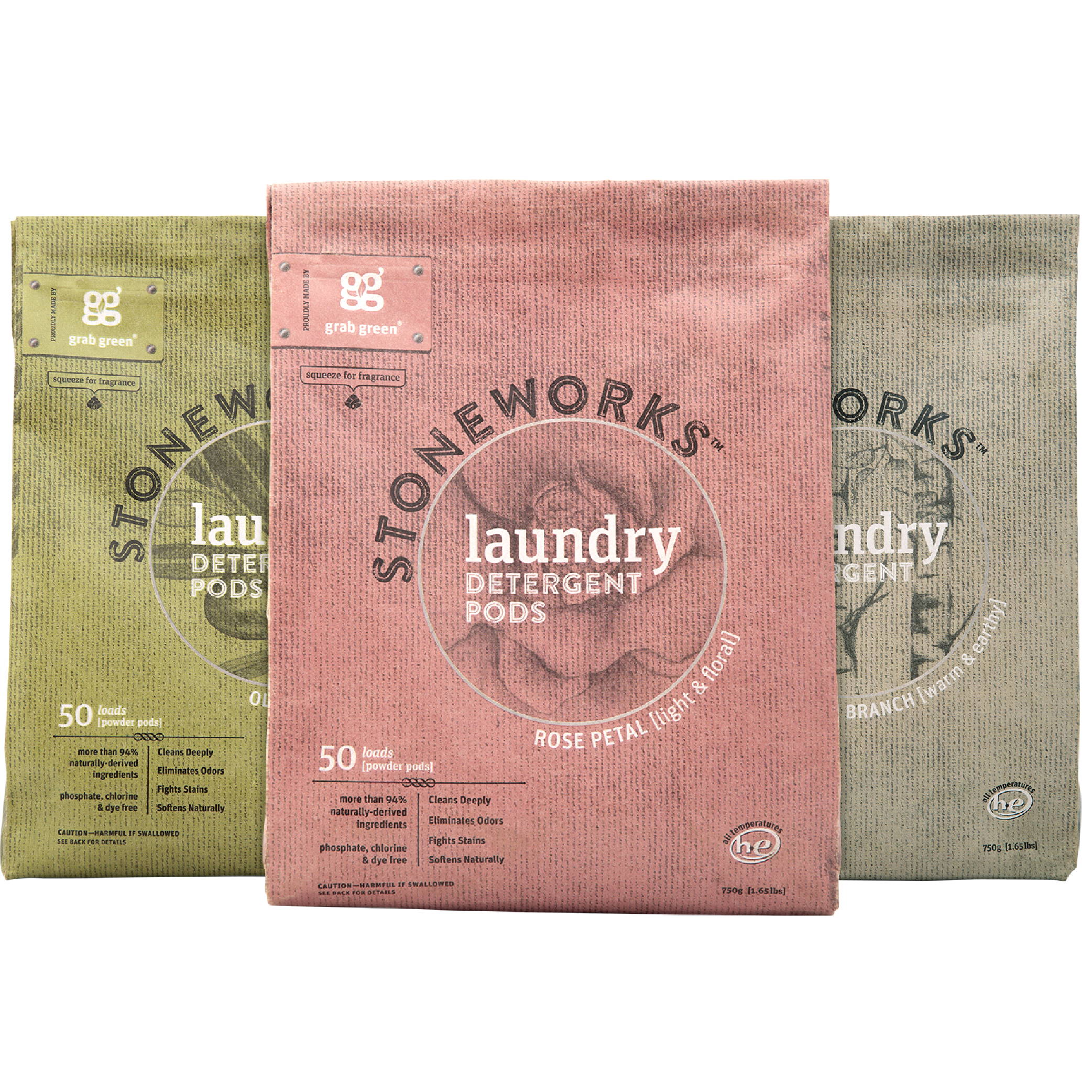 First Paper-Sack
Laundry Pouch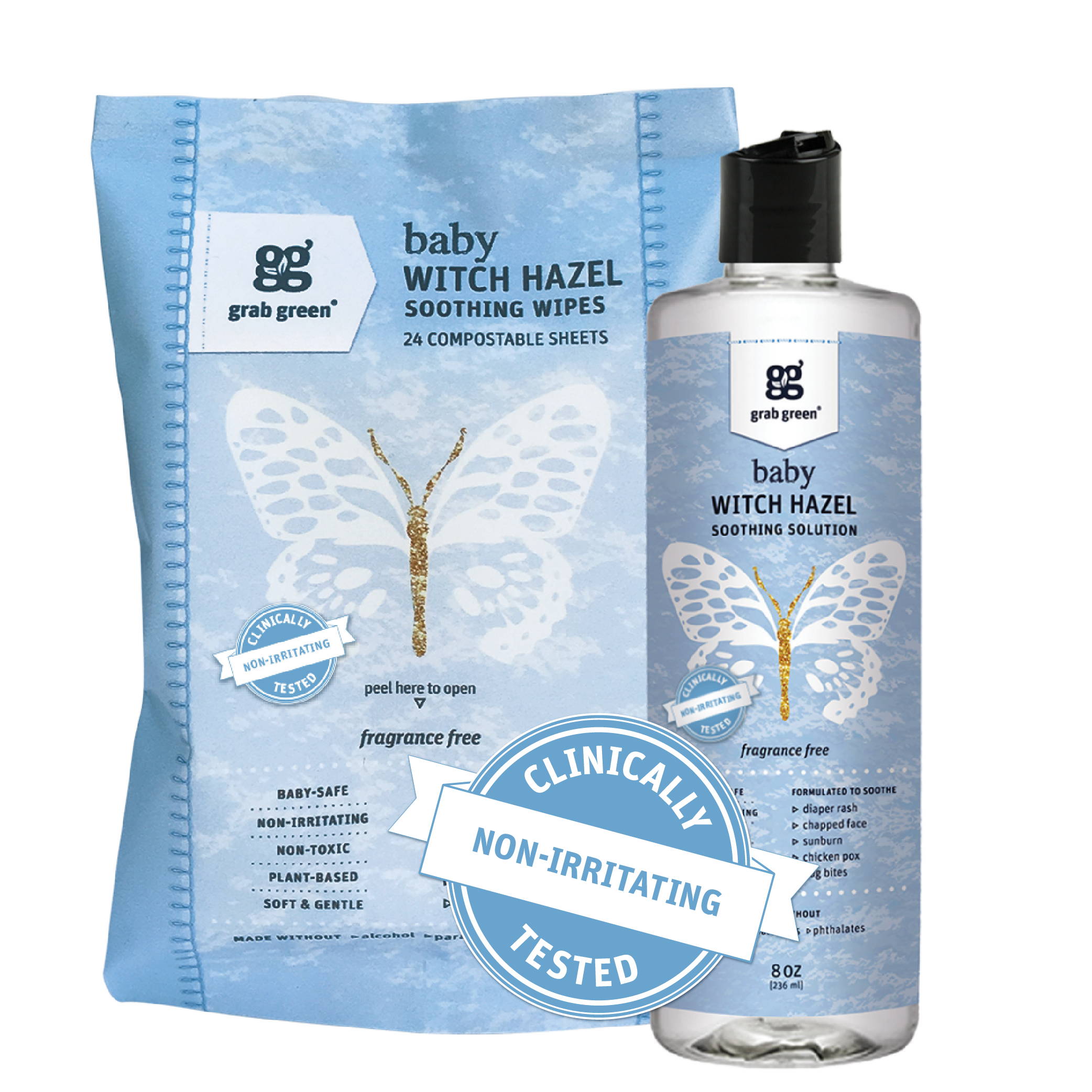 First Baby Witch Hazel Soothing Solution & Wipes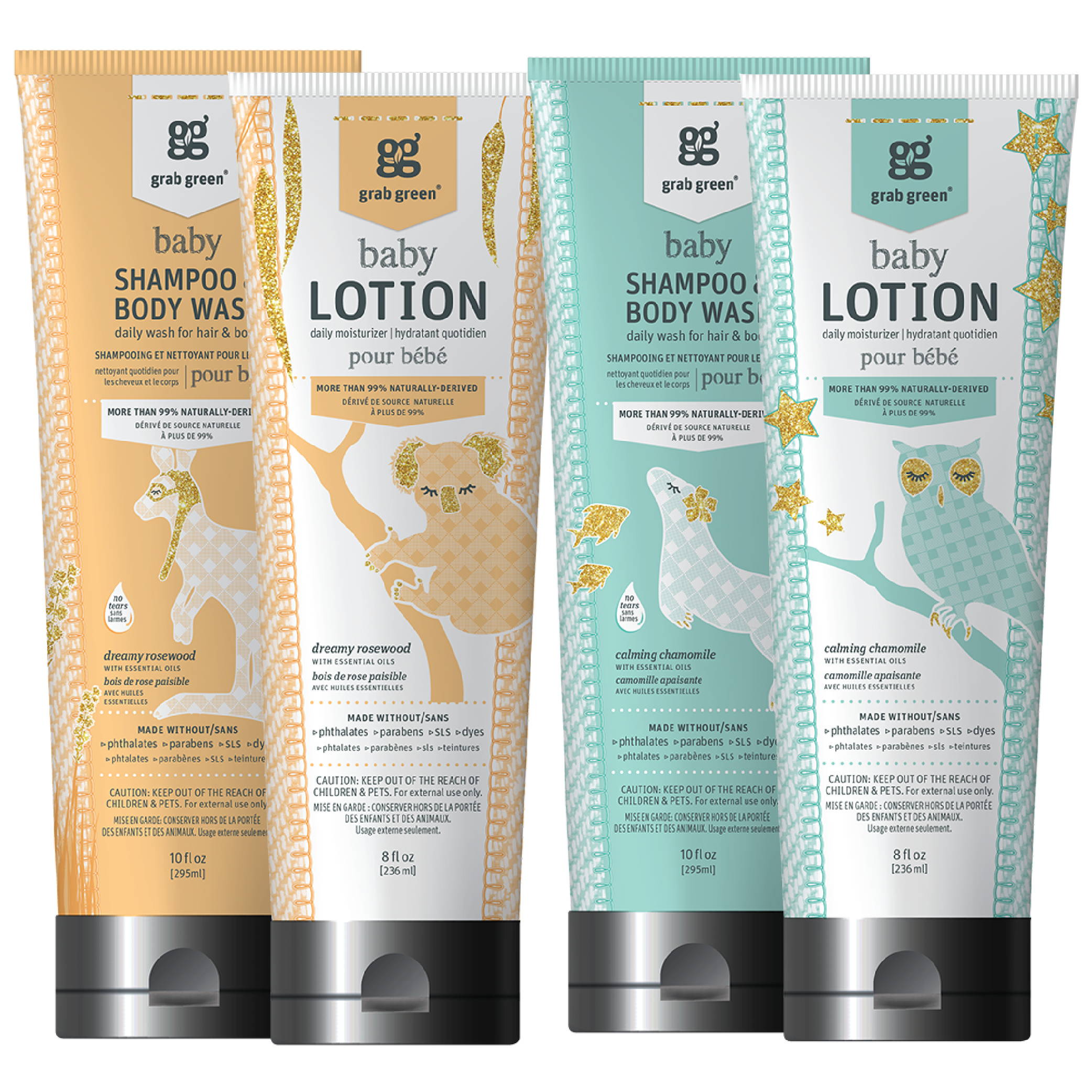 First Baby Lotion & Shampoo/Body Wash with a Natural Preservative
SENSORY-BASED PACKAGING
Why stop with creating products that are simply effective? We believe in enhancing your cleaning routine by delighting a range of senses.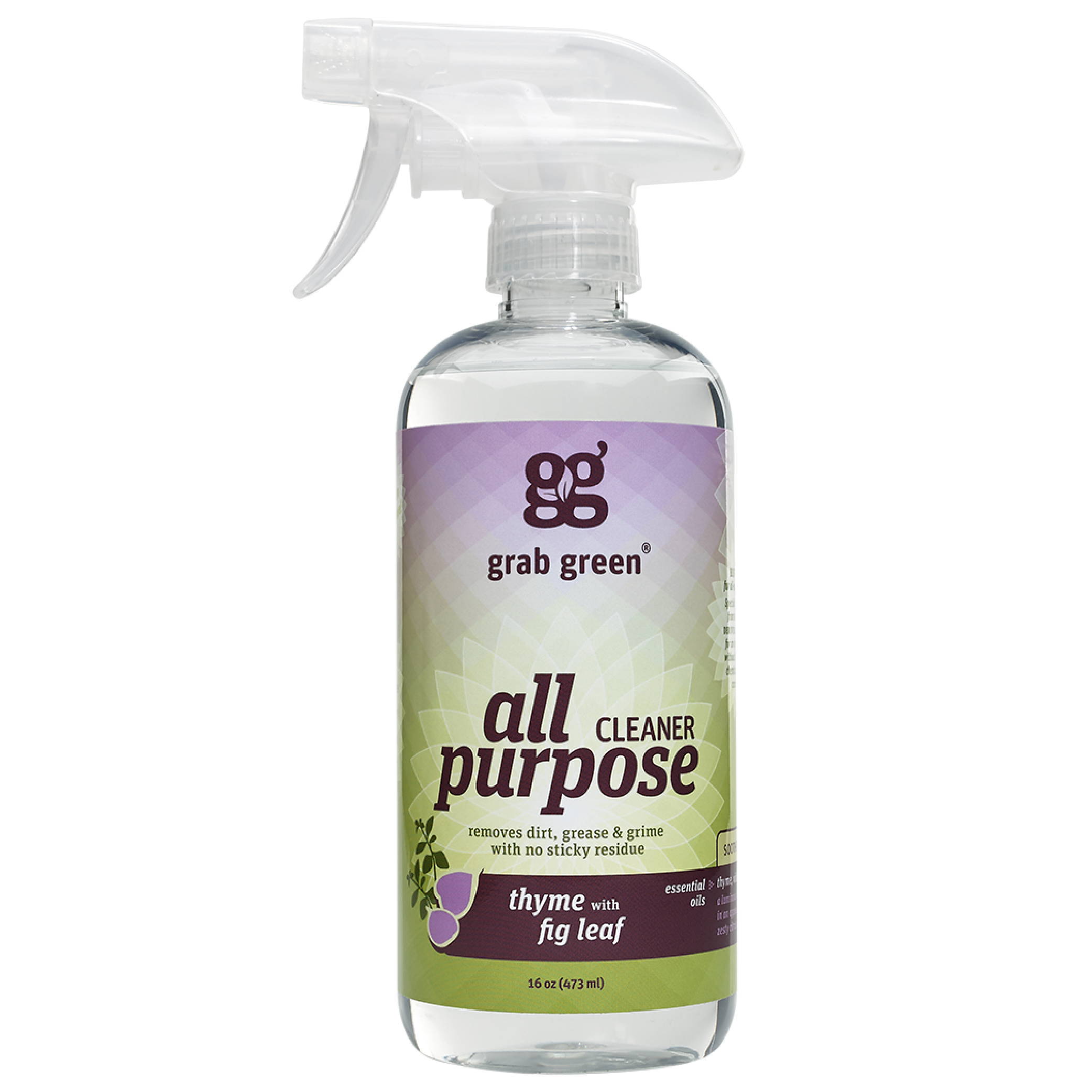 SIGHT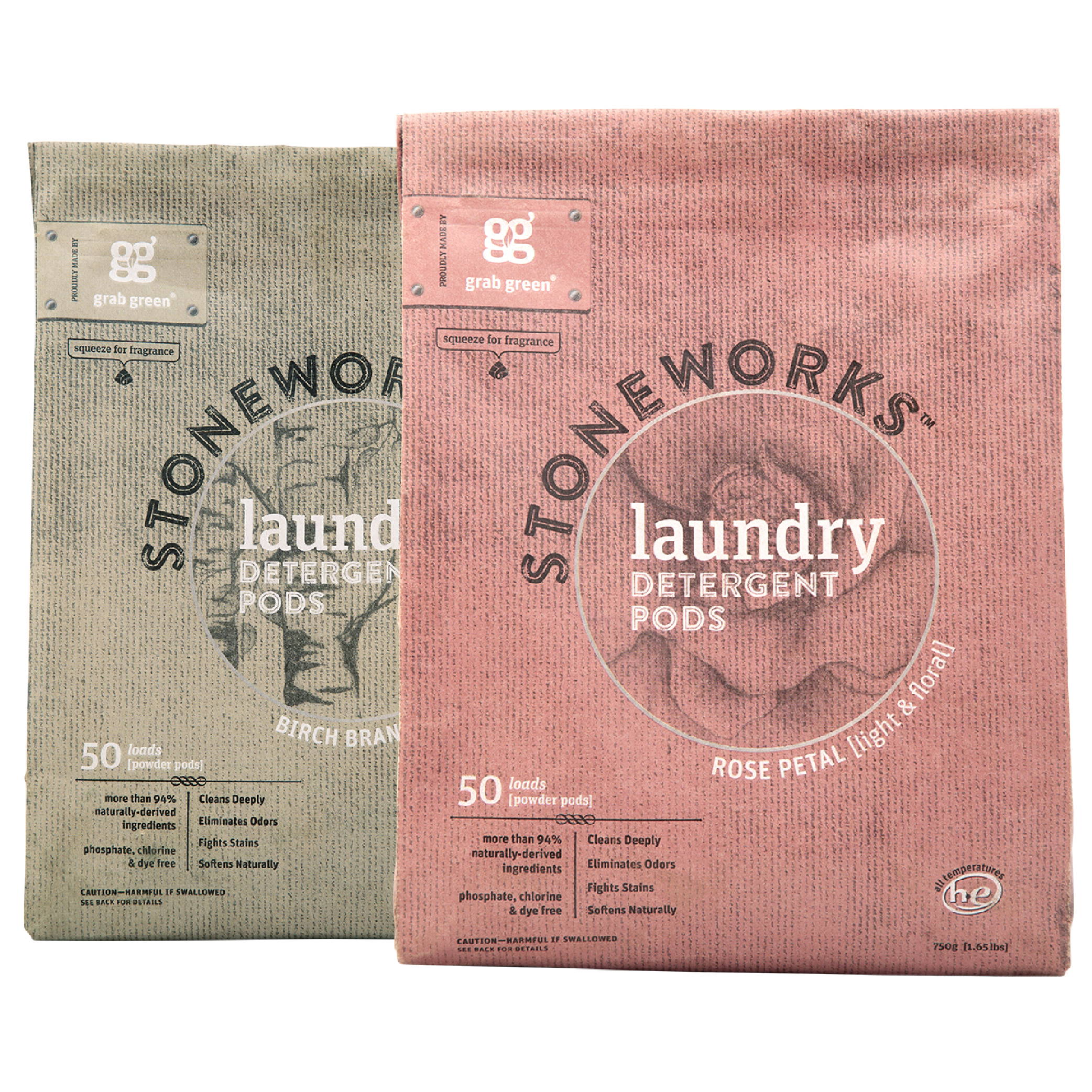 TOUCH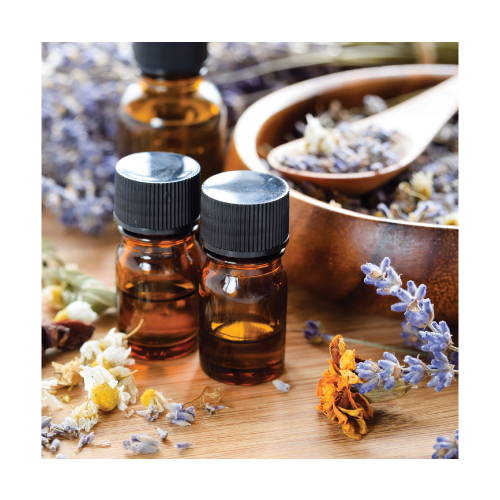 SMELL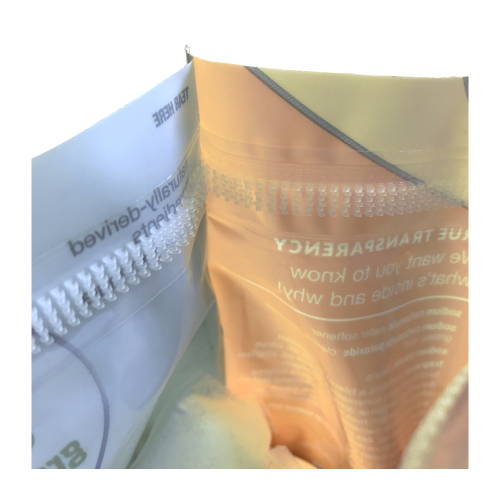 SOUND